Our Cemeteries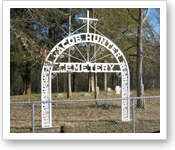 Jacob Hunter Cemetery
White Ash, IL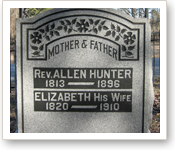 Allen Hunter Cemetery
Williamson County, IL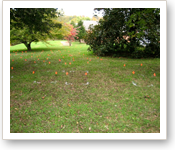 Braxton Lee Cemetery
Ashland City, TN
Latest From Our Blog
]
Projects – Can You Help?
The Trust is involved in several ongoing restoration and genealogical projects, including:
Memorials and Markers for the Braxton Lee Cemetery
Proving Demcy & Unity parents of Dempsey, Jacob, Allen, & William David Hunter
Charles Brooken Lee's relationship to Attorney General Charles Lee
Watch this space for news about these projects and ways you can help!
Get Notified
Please Support the Trust
The Jacob Hunter Trust depends on individual financial contributions to support our research and the ongoing repair and maintenance of our family cemeteries. We are a Tax-Exempt, 501 (c) 13 Charitable Organization.